Shader Edit (SE)
The Federgraph Shader Edit (SE) will allow you to edit, compile and upload shader code.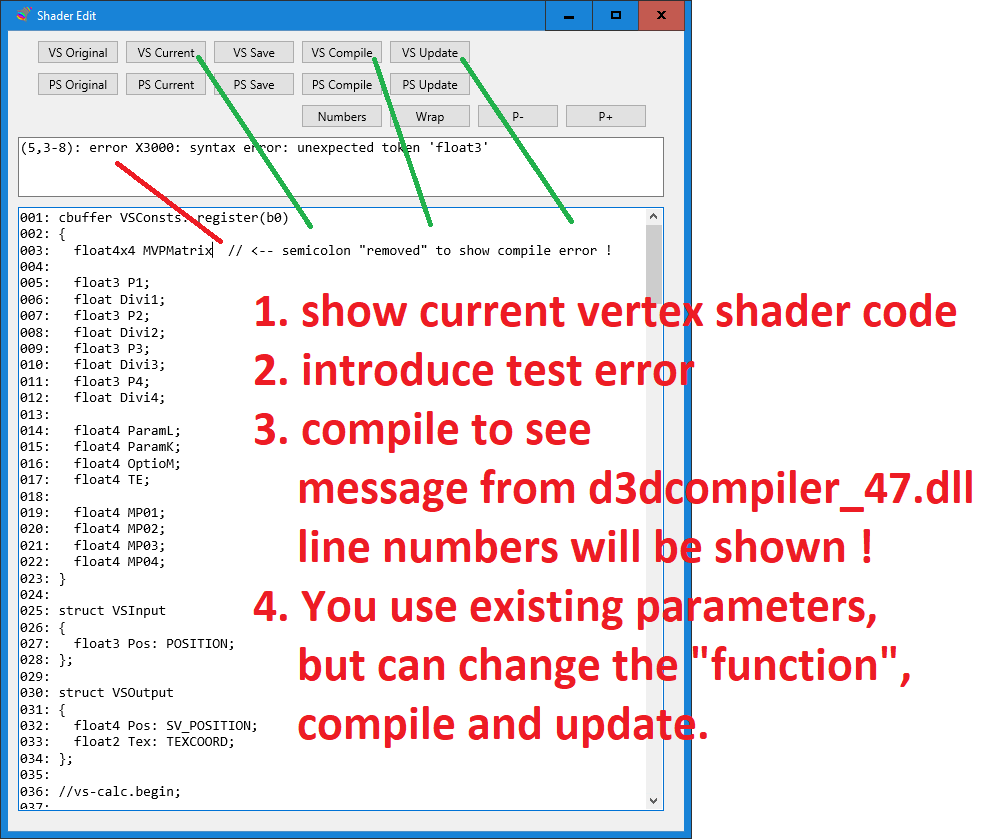 If there are errors you will get world class error messages directly from the shader compiler. This is the best help you can get.
The memo control is as basic as it can get for editing code, but you can edit the code outside of the app, for example with Visual Studio Code.